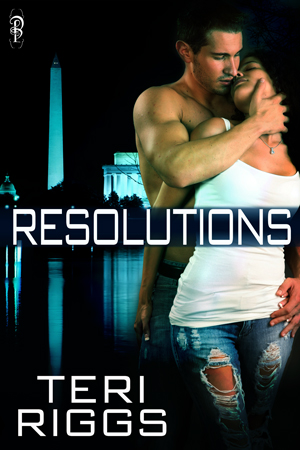 Available Now!
DEA agent Eve Taylor has had her fill of alpha males. When Resolutions' operative and former lover, Dillon "Mac" McKenna, threatened her hard-earned independence, she ran. On a mission to gather evidence against a Colombian drug-lord, Eve discovers the drug-lord is helping terrorists plan an attack on American soil. Before she can escape with the vital information, she's captured and comes face to face with her mortality…
As a teen, Mac watched his family fall apart after his mother died doing dangerous U.N. work. The possibility of losing Eve to a mission ignited an overwhelming need to protect her. When he forced her to choose him or her job, she walked away. Two years later, it seems all his nightmares have come true and he's tasked with rescuing her from a Colombian prison. Mac has never stopped loving Eve, but does he dare risk his heart when he's so terrified of losing…
On the run, Mac and Eve must learn to trust each other again in order to stay alive.
BUY NOW!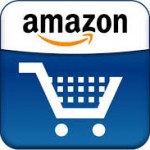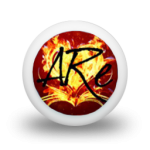 Read Chapters One-Three (.pdf file)
Note: Resolutions is a private black ops agency specializing in the near-impossible extractions of kidnap victims, hostages, and all forms of intelligence other agencies have failed to retrieve.

Genre: Contemporary, adventure, suspense/thriller, military romance
Contains explicit violence.
Heat level: 4
Word count: 73k
Cover art by Tibbs Designs   RESOLUTIONS
Reviews:
Hold on to your seats, RESOLUTIONS by Teri Riggs will take you on one wild ride.  –The Romance Review
This story plays out like a movie in the head of the reader and is a good mix of strong characters, intensity, steaminess, bloodshed and comradeship. A good read and leaves one wondering if we will hear more from these characters. –UK Amazon reader, Andrea. 
I have found a new author to stalk and one of the freshest voices in Romantic Suspense that I've read in a very long time.  As most know, Romantic Suspense is my favorite genre to read.  I cut my teeth on Andrea Kane, Sandra Brown, and Cherry Adair so when I get my hands on a new RS author, I gobble it up.  Some I spit right back out but not with Ms. Riggs.  I savored it, enjoyed it and took great pleasure in reading it in one sitting. –Harlie's Book Reviews
The entire kidnapping scene in the Columbian jungle made me hold my breath! Teri described this whole part of the book in so much detail and with so much emotion and feeling. –Heidi on cosmochicklitan
OK who is Teri Riggs and where have you been hiding all my life? Seriously, why haven't I heard of this author before because holy hotness batwoman that was some kick ass adventure.- Amazon UK, Obsession Is A Book
Eve Taylor is G.I Jane to the max. Eve had me gasping and laughing throughout the whole book. –Deb Schwartz
I have found that in the cornucopia of romance novels available, rarely do you stumble upon one where the woman has a job as a government agent of some kind. I have to say, it's refreshing to read about a kickass heroine who goes toe to toe with the alpha male in the story! –Lovin' Books
Terri Riggs knows how to keep you on the edge of your seat and panting all at the same time. Resolutions was an erotic trip with a strong characters that draw you in and leave you wanting more. –Posted on Goodreads by Deb
I'd never heard of the author Teri Riggs and a story based around a Columbian drug ring wouldn't be my usual choice of book either but I like to try new authors and books and I'm so glad I did. It was brilliant! The book is fast paced, action filled, terrifying and at times emotional and romantic. –posted on Goodreads by Dawn
Resolutions is a fast-paced action novel that includes a steamy romance and plenty of wit. I enjoyed the environment Riggs has created while Eve and Mac work together to stay alive. And a big thank you to Teri Riggs for creating a strong female protagonist who can also show a soft side without coming across as needy or reliant upon the opposite sex. This is a perfect combination of bedroom heat, adventure, and an exciting plot. –Sage Adderley, Amazon review
My#FridayReads pick!
What readers are saying: "The action and suspense were nonstop." & "I love the sexual tension between Eve and Mac. The hot, steamy Colombian jungle makes a great backdrop for a love story that begins with two ex-lovers on the run."
What I'm saying: It's a tense, nail biter of a read. It's got some serious violence and some twists and turns, and hot, stubborn characters that occasionally you wanted to smack their heads together. Looking for a great weekend read? This is it. Be warned: it contains a hard headed alpha male, an equally stubborn alpha female, some intense torture, and a love story at the heart of all of this that makes you root for them to get it together…
RECOGNITION FOR RESOLUTIONS
-A 2008 finalist in the prestigious Daphne du Maurier contest