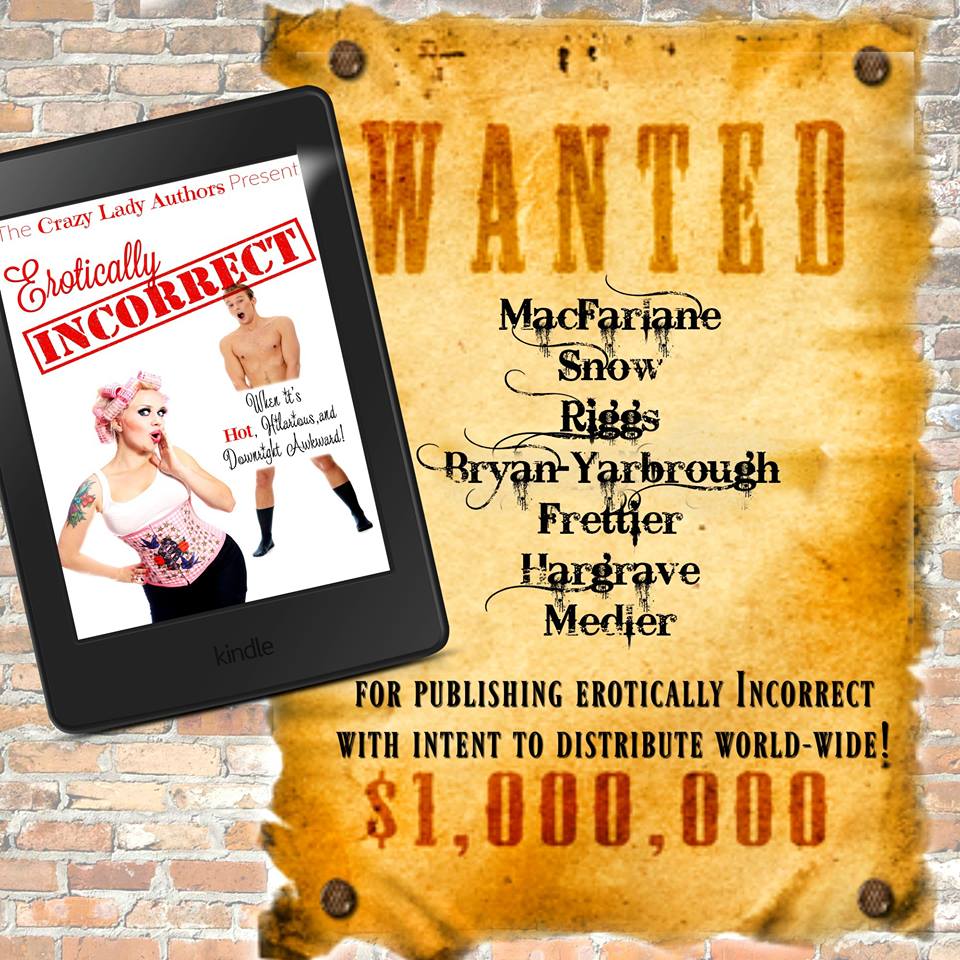 It's hot, sexy, sweaty, smelly…wait! What? It's Erotically Incorrect, that's what it is! Let's face it, sex isn't always pretty. In fact, it's often weird, hilarious, and downright awkward! What really happens when couples sneak a little 'sexy time' in between work and the kids, without Barry White playing in the background, when the participants have cellulite, unshaved legs, and may be falling asleep on the job? You get one funny, in-your-face look at the erotic escapades of every woman! From high drama to hijinks, meet the non-leading lady, leading ladies of Erotically Incorrect. We're keeping it real! Trust us, we've been there, done that. There are probably pictures…maybe!
Heat Level: Hot! Grown folks' language and situations. Not your grandma's box set…unless your grandma is a real pip!
Available on Amazon!